Gest sur Gouin
A place to reflect
A rental apartment complex located on the shores of Rivière des Prairies at 3551 Gouin Boulevard East
See the plans
Gest sur Gouin
A pathway to
tranquility
A rental apartment complex located on the shores of Rivière des Prairies at 3551 Gouin Boulevard East
See the plans
Gest sur Gouin
An ideal blend of
city and nature
A rental apartment complex located on the shores of Rivière des Prairies at 3551 Gouin Boulevard East
See the plans
An ideal blend of
city and nature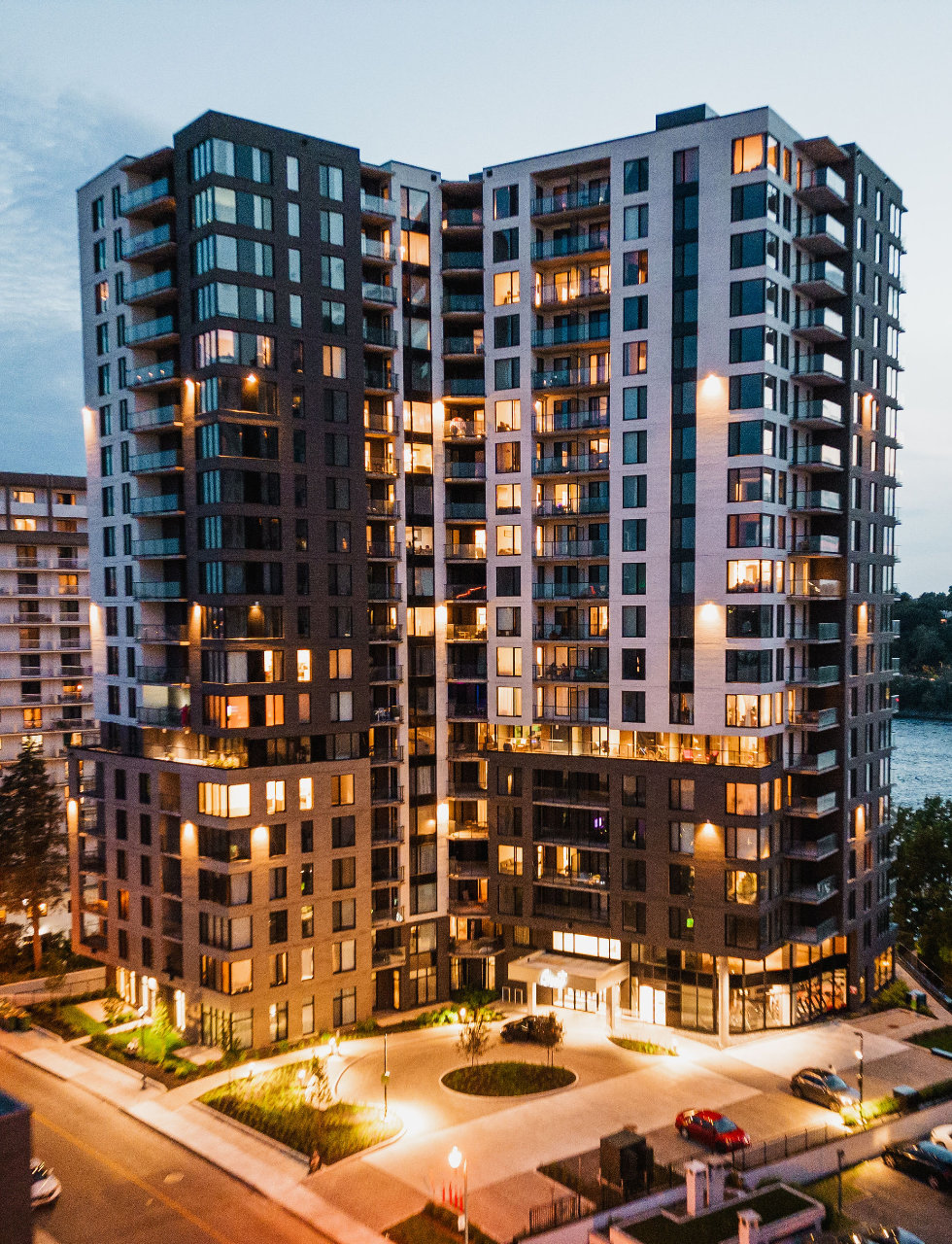 Life made easy
Whether strolling the walkways by the river or rolling for kilometres on the bike paths, Gest sur Gouin offers exceptional living with an ideal blend of city and nature. Thanks to modern, welcoming apartments, a variety of services and a sophisticated security system, this rental complex makes life easy.
Stainless steel appliances
Stackable Washer and Dryer Set
Wall-mounted air conditioning system
Hot water and electricity costs
WiFi and cable TV
Air Purifier
Private storage locker outside the apartment
Quartz countertop and ceramic backsplash
Generous window arrangement for maximum lighting
Private outdoor area for each unit: Terrace or balcony with power outlet
Choice of finishes for the kitchen and bathroom (limited time)
An ideal blend of
city and nature
A 20-storey apartment complex offering breathtaking views of the Rivière des Prairies—and the sound of a waterfall.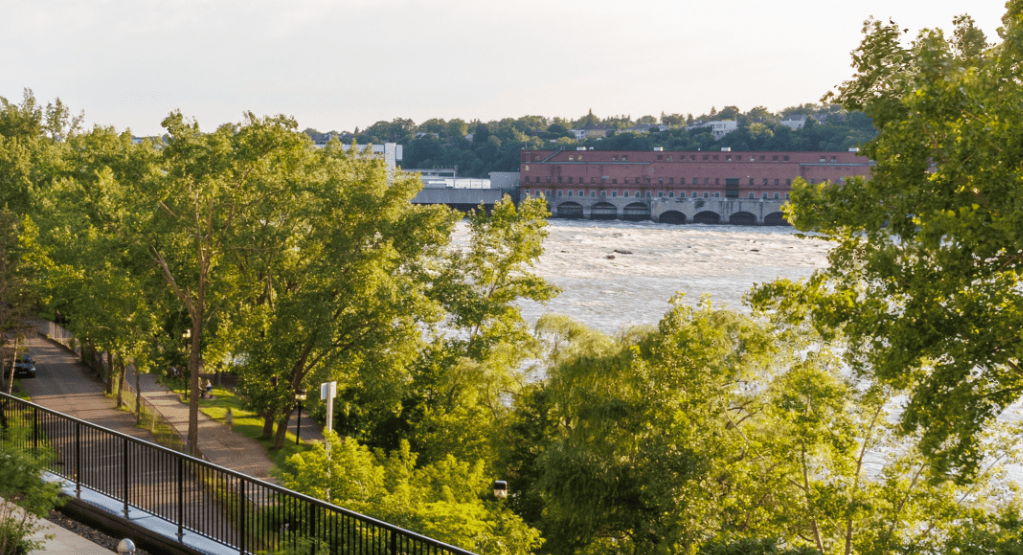 Gest sur Gouin offers
a turnkey solution
Wide range of units
3½, 4½ and 5½ ranging in size from 488 to 1353 square feet.
Terrace
Large outdoor terrace with barbecue, overlooking the Rivière des Prairies
Appliances included
Stainless steel appliances, washer and dryer, Internet, air conditioning and cable.
Gym and yoga
Fully equipped gym, yoga studio and relaxation area on two floors.
Multifunctional room with pool table
Multifunctional space with relaxation lounge and private reception area available to rent for private events.
Indoor parking
Several indoor parking spaces with electric vehicle charging stations and bicycle storage areas.
Cutting-edge security system
Access is controlled by electronic chips and RFID tags. Building is equipped with sprinklers and water leak sensors.
Indoor pool
Swimming pool with an exceptional view of a stunning landscape.
Welcoming lobby
Wonderful, spacious lobby with individual post office boxes and parcel lockers.
GEST | The units
Modern and bright living spaces.
Contemporary apartments, which feature quality finishes and large storage spaces, offer exceptional living.
Breathtaking views of the Rivière des Prairies, the Olympic Stadium and Mount-Royal.
Several bathroom configurations are available, all featuring quality accessories. Units offer superior soundproofing.
Units offer superior soundproofing.
Gest | Choice of finishes
Three choices of finishesTrois choix de finitions
The apartments were designed with space in mind. Three finish options were developed by experienced designers.